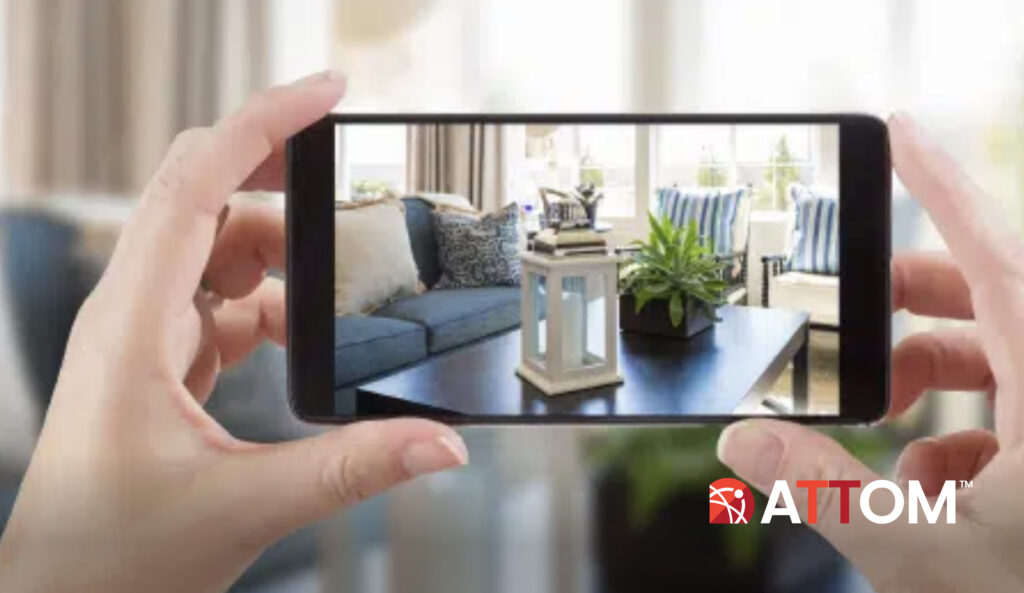 How AI Empowers Agents and Enhances Home Transactions
Artificial intelligence (AI) has the potential to transform real estate, empower agents, and foster more efficient and meaningful interactions between buyers, sellers, and industry professionals.
By leveraging machine learning algorithms and proprietary behavioral data, AI can deliver personalized home recommendations that match buyers' preferences and needs, expediting the home search and making it more efficient at every stage of the buying and selling journey. These AI-powered algorithms enhance property searches by considering preferences, budgets, browsing activity, and lifestyle factors to serve the most relevant listings.
Agents can use this information to help their buyers and sellers make more informed pricing decisions or identify investment opportunities. AI can also predict potential market fluctuations and trends, assisting agents to proactively adjust their strategies to capitalize on opportunities and mitigate risks.
Integrating AI into real estate platforms will transform how people search for homes and connect with agents. Clients can access listings tailored to their needs, while agents benefit from a comprehensive understanding of the market and customer preferences.
At REAL, our vision is to drive positive change for all stakeholders in the real estate ecosystem through the power of AI technology.
Buying or selling a home is an emotional experience for the parties involved. Whether buying your first home, moving into the house of your dreams, or selling the family home where you raised your children, it can be a life-changing event. But the process is often frustrating and laden with stress.
We're leveraging AI to change these norms and bring joy and delight to the experience.
Our AI-powered global social app lets buyers, sellers, and agents connect in one place, where they can seamlessly work together with reduced hassles and greater efficiency.
Contrary to what some believe, innovations in AI will not make agents expendable. Consumers still turn to real estate agents to complete transactions – over 90% of home transactions involve an agent, and that number is growing. REAL empowers agents to take back control of their leads and listings to streamline the process. We're helping agents become more productive by automating tedious tasks, providing valuable bespoke insights, and optimizing customer management through a 24/7 chat function.
We saw the need for a new approach to buying and selling a home that is more personalized and efficient. That's why we've further enhanced the AI capabilities of REAL for a more customized browsing experience, highlighting listings that have been tailored to consumers interests complete with our social sentiment analysis that allows us to build a customer 360 recommendation engine. We call this RealAI, and it captures user reactions and engagements, such as likes, comments, shares, clicks, view duration, and interactions with others, as a primary feedback loop to train the AI engine. This feedback loop constantly fine-tunes content distribution and recommendations for improved user satisfaction.
Through our curated vertical data set specific to the real estate industry, RealAI models are trained to recognize unique patterns and trends in the market, enhancing the accuracy of property recommendations and understanding buyer behavior. RealAI's proprietary dynamic dataset incorporates many data types, including behavioral, social, user-generated, location-based, and temporal.
The real estate industry has long needed a global social app that streamlines the buying and selling process, empowers agents, and most importantly, brings joy to the journey.

The REAL Approach to AI-Driven Transformation
REAL's approach to AI-driven transformation focuses on enhancing the client and agent experience with features such as RealMoment, allowing users to share short, captivating video clips of properties and their best features. Agents can post up to 100 of these 15-second videos every month.
Previously, agents had to interact with various social media platforms like Facebook, LinkedIn, or TikTok to showcase their listings or share details from their daily lives. RealMoment enables agents to post, engage, and share on a platform that is dedicated to the industry, removing the barriers that make it difficult to stand out in the overcrowded mass social channels.
RealMoment provides authentic insights into what makes each property unique and lets clients connect with agents on a more personal level. Agents are able to showcase their expertise and unique styles to a broader audience, while home buyers and sellers can glimpse the agents' personalities, tastes, and styles. Agents can also find each other and collaborate – whether for listings across town, in a neighboring state, or around the globe.
What we find most exciting is that the REAL algorithm makes agents more discoverable than ever simply by creating content that engages and resonates with other users. Agents can build their personal brand and become micro-influencers in their local areas, similar to an influencer on Instagram and TikTok.
It's a similar approach to how TikTok works. User activity triggers TikTok's algorithm – if your content creates a narrative or a story that makes people click on it, TikTok's algorithm will distribute it. Everyone has an equal opportunity to be discovered.
We're building a platform that takes a similar approach. Consumers can discover agents through the content they create and post on the app. People seek the agents out because of their content. It's a modern twist on inbound marketing. Unlike the big portals that dominate the industry, REAL doesn't require agents to buy ads to be seen.
The overarching idea is to change how content is created and consumed in the real estate industry by shifting from the "era of search" to the "era of discovery."

Empowering Agents: AI as a Productive Assistant
Though there are fears that AI may replace human involvement in the real estate process, it is becoming clear that AI instead augments the capabilities of agents. Technology and AI will be the great equalizer in real estate buying and selling.
Instead of wasting time and money on pricey ads and black hole cold calls, RealAI enables the identification of cost-effective leads and fosters valuable connections.
RealAI's automated, self-reliant tech tools empower agents to take back control and stand out. Utilizing sentiment analysis to better understand customer communication styles, Real AI lets agents engage in more meaningful interactions with their clients. It also enables agents to identify hot leads, and match those leads with properties that align with their preferences. We can also send a nudge when it is the optimal time for agents to follow up on warm leads, streamlining the deal-making process.
While AI will drive significant advancements in the real estate industry, it won't replace the human element. Real estate transactions are inherently emotional and personal, involving life-changing decisions. RealAI's role is to empower agents with the tools they need to provide clients with a more efficient and tailored service. The human touch, empathy, and understanding agents possess remains integral in real estate.
AI technology can be a robust connector for agents to grow their networks and expand their reach via worldwide listings. But it's up to the agents to stay up-to-date and use new technologies to realize the benefits. Brokerages and agents introducing REAL into their adoption plan is one way to ensure real estate AI innovation can keep pace with consumers' preferred methods of engagement.
We invite you to experience the future of real estate and download the REAL app from the App Store or get it on Google Play.