The pandemic has changed the way the world communicates, from remote work Zoom meetings to social media. It's also affected the efficiency in which many industries operate, including real estate. To better enhance the way agents promote themselves and their properties, Bravo's Million Dollar Listing alum and founder of Douglas Elliman's top-producing brokerage, The Eklund | Gomes Team, Fredrik Eklund recently co-founded new social real estate app REAL alongside entrepreneur Thomas Ma.
REAL is a social app for real estate that fuses an Instagram-style platform with WhatsApp-style chat abilities that allows agents to promote themselves for free and create another stream of revenue. Thus, it allows agents to take better control of their business. How REAL works is that agents and consumers create profiles and curate their feed of listings. Sellers, buyers, and other agents can follow each other to get a more in-depth sense of the agent's offerings, personality, and style that they might not get from an advertisement. Not only might this enhance an agent's revenue, but consumers are also able to find their ideal agent that specializes in a certain region, price point, and ore. The agents are able to curate their featured images, content, and chat topics that best reflect their personal knowledge and experience. The app also features a range of price points for home sales.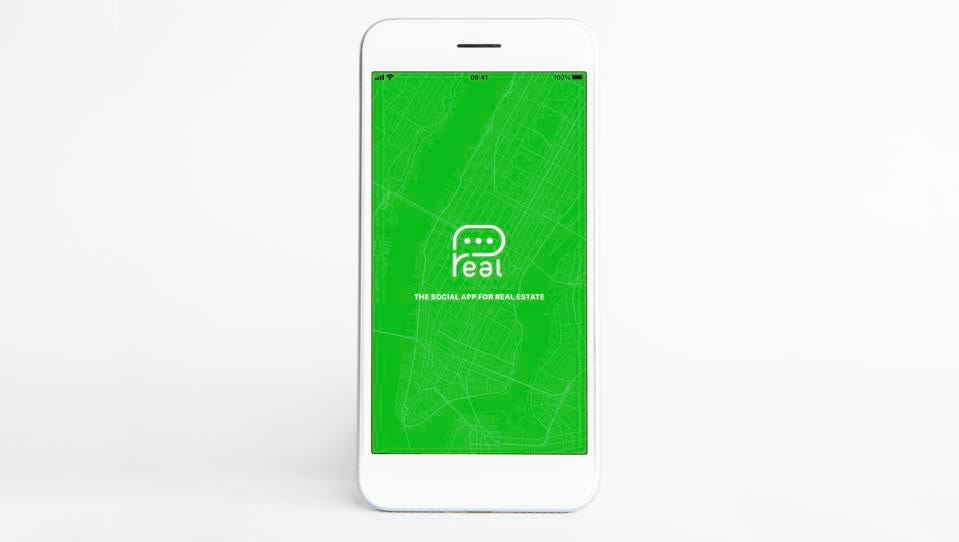 "Those in the real estate industry use traditional social media to market properties, which has been a trend for years and years," Eklund tells Forbes. "With Covid-19, however, everything moved into the palms of our hands. With so many properties being sold via WhatsApp and over FaceTime, this app allows you to scroll through something very beautiful and aspirational, but also curated to your needs. With Instagram, Facebook, and, of course, TikTok, turning into video platforms very quickly, this app is exclusively developed for real estate agents on one hand and consumers, like buyers and sellers, on the other. I call our app, REAL, a combination of Zillow, WhatsApp, and Instagram."
With home sales moving so quickly, the app allows people to communicate in real-time and immediately get in contact with an agent via the chat capability to receive immediate information about certain listings. Not just that, but agents are also able to promote properties not yet on the market. Sellers and buyers can follow and interact with several agents at once, whether they are buying a property or listing one. The high-speed accessibility of the app also makes the user experience seamless and efficient.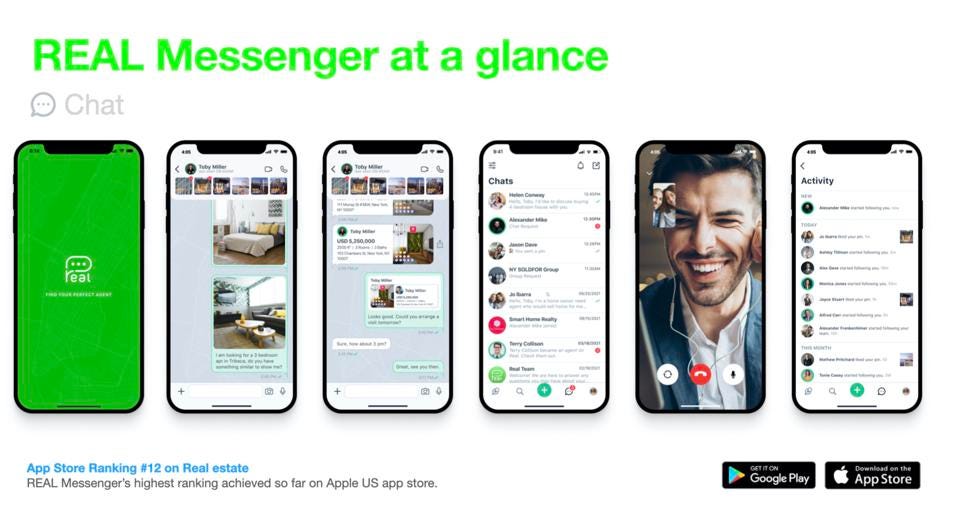 Agents can also communicate directly with each other at lightning speed to move transactions along and share information. The Eklund | Gomes Team, which has 92 agents in five states, uses the app's chat capabilities over text so information won't get lost.
Eklund partnered with Hong Kong-based Ma, a licensed real estate agent and successful entrepreneur, to address the current problems in the real estate market, which includes agents paying too much to advertise their properties, excessive follow-ups from clients, slow response times, ineffective cold calling, and so much more.
"Agents are getting licensed in many different states and there's a complete crossover happening, especially in the luxury market," he says. "Current real estate apps, like Zillow, do not provide quick answers and MLSs are slow. I run a large team and see all facets of the market, in all price points, and how quickly it moves. People want to use their mobile phones for this, they want it to be fun, and they want it to be FAST. At the same time, they see what people around them like and look at."
He says that agents must pay sites like Zillow to have their listings featured, and those platforms ultimately retain control over what their listing looks like online. This app allows agents to post their listings for free and control the aesthetic of their page. It also allows agents to position themselves as a leader in their market. For example, Eklund recently opened a brokerage in Stockholm, and his agents are using the app to promote their properties and become an ambassador in that city.
"With so many properties being sold via WhatsApp and over FaceTime, this app allows you to scroll through something very beautiful and aspirational, but also curated to your needs," he says. "You can use the functions of the app to find your home, or just sit there and dream away like you'd look at a beautiful magazine featuring the most beautiful real estate."
The global app can be downloaded in different languages and in any city or town. Since its soft launch 11 months ago, there are over 147,500 downloads and is continuing to grow. He says that unlike Instagram, REAL is a true revenue stream, which he hopes will ultimately entice real estate agents to adopt the app into their business.