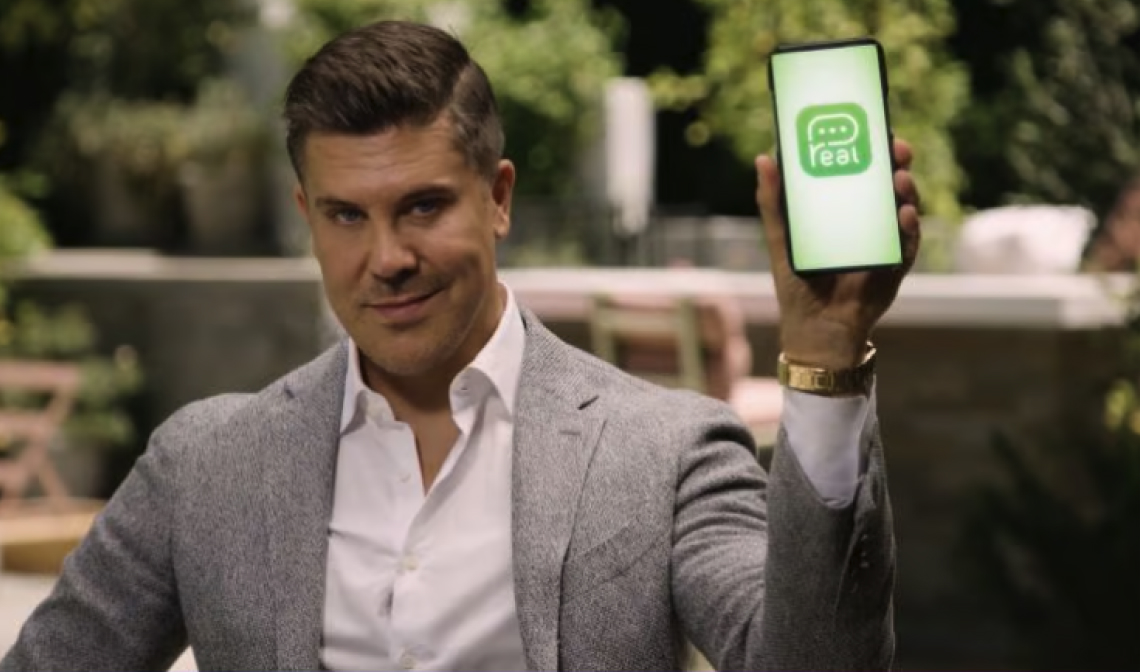 Fredrik Eklund co-founded REAL, a real estate app to connect agents with potential clients.
Real estate agent and reality TV star Fredrik Eklund announced his next career move on Wednesday. After closing over $20 billion in residential property sales and spending 11 years on Bravo's Million Dollar Listing: New York, luxury estate mogul Eklund has stepped into the tech world with a new app.
The REAL app is built exclusively for the real estate industry. It operates similar to Instagram and features a chat function akin to WhatsApp. REAL allows real estate agents to promote themselves for free and communicate with interested buyers and sellers in real-time.
Eklund is the app's co-founder alongside his partner Thomas Ma, an entrepreneur and real estate agent from Hong Kong who has experience in the proptech industry.
"The pandemic changed how we communicate; everything is digital and much faster," Eklund said in a statement. "National and even global real estate is becoming one big market as people are moving around more and searching globally. Current real estate apps, like Zillow, do not provide quick answers and MLSs (multiple listing services) are slow."
According to a company statement, the REAL app offers users — buyers, sellers and real estate agents — the ability to obtain followers. Sellers and buyers can also see agents' reviews of listings to help them better gauge the agent's personality, tastes and styles to see if they would work well together when buying or selling a home.
The app also uses artificial intelligence for advanced search capabilities that allow buyers and other users to narrow down homes in a given ZIP code that meet specific criteria, like requiring a swimming pool or patio. 
"REAL launched on the app store 11 months ago, has 147,500 downloads to date and that number is growing," Ma said in a statement. "Traditionally, agents are referred by someone — your friend or relative, your acquaintance or even a friend of a friend. The agents you're introduced to don't really know who you are, your unique tastes, your lifestyle or your needs to facilitate your home search."
"We wanted to give talented agents an opportunity to share their stories, their knowledge and their experience, and give them control of what listings and recommendations they bring to their audience," Ma continued.